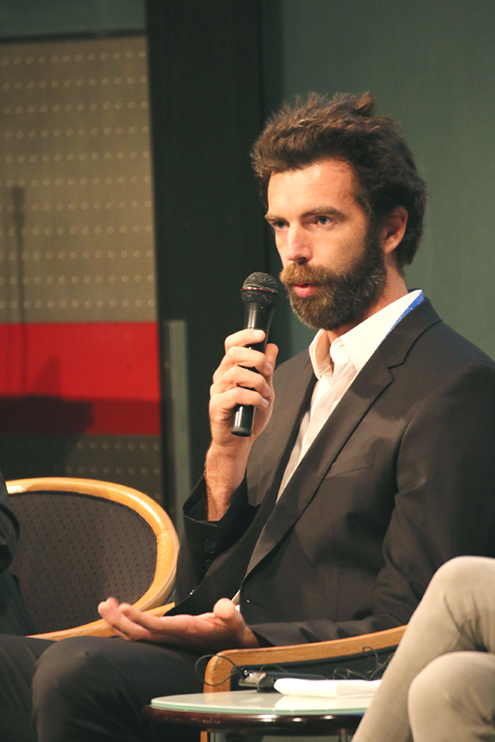 A Bridge between Athletes and Sport
In 2014, I retired after twelve years competing and am currently active as a member of the International Bobsleigh and Skeleton Federation, the New Zealand Olympic Committee, and the Athlete Committee of the World Anti-Doping Agency. Besides that, I also get the chance to coach skeleton.
Skeleton itself is a solitary, individual sport, but competing in it would be impossible without the support of others. For twelve years, I could pursue my dreams with support from countless people. It is now the time for me to assist the next generation of athletes in achieving success.
"Face yourself earnestly."
"Believe that you can achieve the goals you have set yourself, and put all yourself into achieving them."
"Challenge your limits within the scope of the rules laid down."
"Enjoy what you are doing."
These, along with technical pointers, are the advice I give in particular to the young, new generation of athletes.
Sport has taught me a lot to date, and I want the men and women I come into contact with to also learn a lot through sport. I want to be a bridge between athletes and sport in order to further develop sport through the energy of those young athletes.
Furthermore, even in countries and regions with very little winter sport, you find dedicated winter sport athletes, however few. Such athletes have difficulty making themselves heard at the upper organizational levels, and, conversely find themselves in a situation where information about their sport is hard to come by. I found myself in similar circumstances while active in competition, so am confident that I can very much carry out a bridging role.
Being involved in the furtherance of sport by way of these new challenges is something I find both very meaningful and exciting.