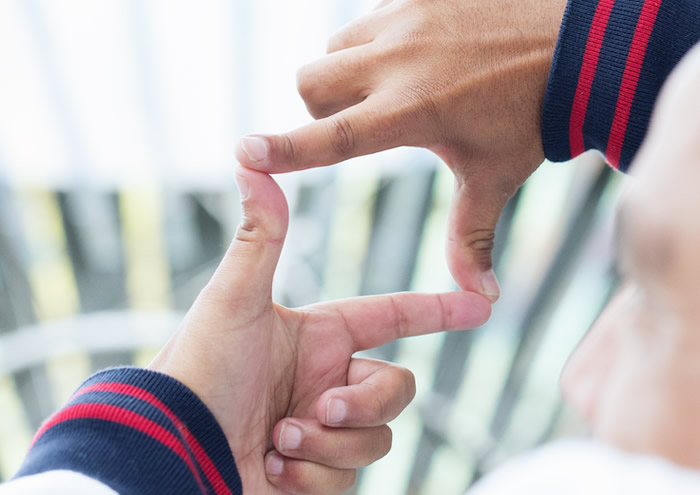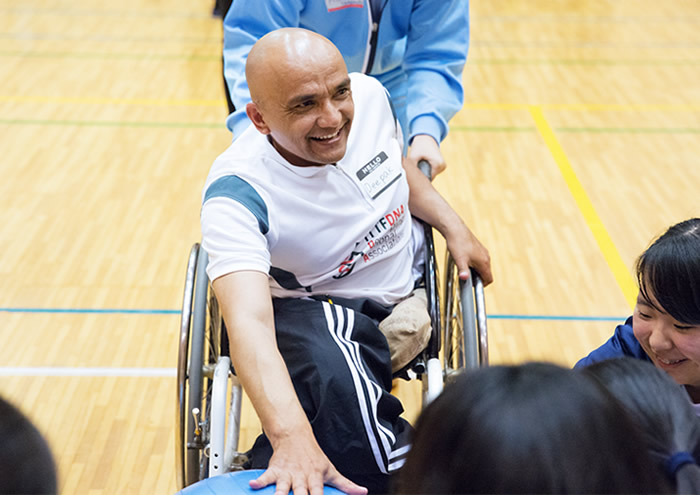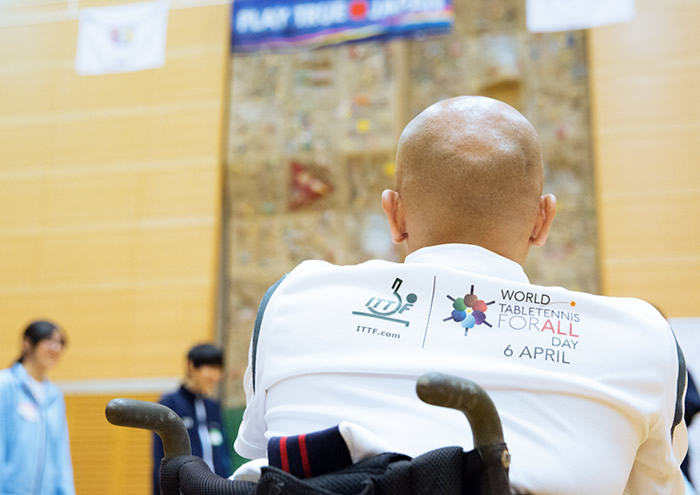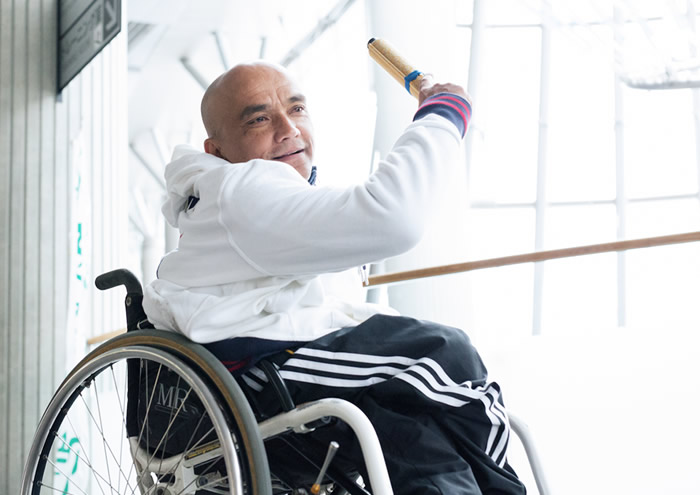 © Keita Yasukawa
All People are Equal
My life to date has been characterized by the heartwarming support of numerous people around me, and the power I have gained from sport. So my responsibility now, having been such a beneficiary, is to support children with impairments. Another responsibility is to put my experience and knowledge to work in building an ever better society.
The confidence I have gained from sport and the joy in being accepted by those around me make my life all the more enjoyable. The first thing is to have courage and make that first step. Without the first step, there will be no second or third step, either. It is important to move forward, train yourself physically and mentally through sport and not lose sleep over things.
There is still a mistaken tendency among people in general to see those with even small impairments as not only physically, but mentally, impaired as well. There are people with small enough impairments for them to live life pretty much as physically unimpaired people do, while there are many with severe enough impairments to prevent them from playing a sport even if they wanted to. Simply dividing people into the two groups of "impaired" and "unimpaired" is a mistake.
Whether impaired or not, we as humans have to live our lives helping one another. Most of the people of Nepal experienced this for themselves at the time of the April 2015 Nepal earthquake. A huge disaster like that made us realize one thing: all people are equally powerless, and the importance of life is equal to all. We must cooperate with and respect each other if we are to rebuild our country.
It was a heartbreaking occurrence that caused enormous damage and in which great numbers of people lost their lives, but if there is any legacy from it that can be relayed to the future, it is the principle of "all people are equal" which was embraced by those who survived in the face of disaster.
But, even still, completely changing the general view people have of people with impairments will be no easy task – that's for sure. It will take time. The most important thing for us is to keep going. We have to keep pushing the message that "all people are equal" to society in general, keep telling the younger generation, and educate our children. I will stay up there at the forefront, staying positive, taking courage, and continuing to spread this message.